Anti-Flag na Mighty Sounds 2020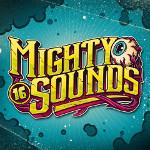 21. 01. 2020
   |   
Autor:
 redakce   |   
Komentáře
(0)
(Promotion) Nejlepší line-up v historii festivalu doplňují právě oznámení Anti-Flag. Ti se přidávají k Dropkick Murphys, Social Distortion, Royal Republic, Agnostic Front, The Rumjacks, Dub Pistols, The Baboon Show, Crystal Lake, Being as an Ocean a celé řadě dalších interpertů. 16. ročník festivalu Mighty Sounds proběhne 10.-12. července 2020 na letišti Aeroklubu Tábor.
Lístky, které mizí mnohem rychleji než v minulých letech (vstupenky v prvních dvou vlnách byly zcela vyprodány), jsou nyní k dostání za 1800 Kč. Po vyprodání 2000 ks se cena zvýší na 2000 Kč.
Všechny informace o zveřejněných kapelách a cenách vstupenek včetně voucherů do kempů a na parkoviště lze nalézt na
webu festivalu
.
Dodal: Vitek z Mighty Sounds
DISKUZE
Jméno:                   Nadpis:   
Zadejte číslo 144: