Hardshock Festival oznámil kompletní lineup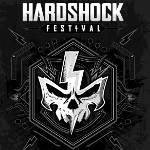 23. 03. 2017
   |   
Autor:
 Honzin   |   
Komentáře
(0)
Jeden šílený hardcore rok střídá druhý a to znamená, že opět přichází další ročník festivalu Hardshock. Tento rok, jakožto každý rok,Vám festival přináší to nejlepší, nejoriginálnější a nejmilovanější ze všech oblastí Hardcore.
Letos toho bude 15. dubna na Almere Strand v Almere, NL ještě víc. Hardshock festival nebude letos na šesti ale na sedmi stageích. Jedna masivní venkovní main stage a 6 vnitřních, aby jste byli uchráněni před případnou nepřízní počasí.
Zde je kompletní obsazení letošního Hardshock Festivalu 2017
Hardshock Mainstage
Beastarius, Brutale , D-Passion, Decipher , Footworxx Militant Crew , Kasparov, NeoX , Ophidian, Promo, Radium , Ruffneck, The Empire , Thrashmachine
Live: Igneon Systém, Invizbl, The Braindrillerz
Voltage (The Third Movement)
Armageddon Project , Life:::Runs:::Red, Cris Heresy, Dither, Hellfish , Makebelieve, Manu Le Malin , Matt Green , Mindustries, Peaky Pounder, Penta , Relapse , Rude Awakening, Ruffian, Sei2ure, The DJ Producer , The Outside Agency, Traffik , eDUB , r_AW
Live: DJIPE
Recharge
Chosen Few, Dano, Dione, Distortion, Frantic Freak, Freeze, Lenny Dee , Mokum Records Showcase, Painbringer, Promo, Rheeza, Tellurian, The Prophet
Live: MD&A, Marc Acardipane , The Horrorist
MC: Da Syndrome
Wired (Hardcore Italia)
Advanced Dealer , Alien-T , Amnesys , Art of Fighters , Freakon , Meccano Twins , Nico & Tetta , Placid K , Radio Killah , Reevoid , The Anunnaki, D.O.M., The Melodyst , Tommyknocker , Underground Vandalz
MC: Axys
Frequency
Adreno Krome , Digital Violence, Paralijer, Furious Stylez, Dissoactive, Doctor Terror, Dualcore , Estasia, Hellseeker, Marcus Decks, Paranoizer, Plague , Roms aka Harry Potar , SRB, Stinger, Suicide Rage , UKTM , s'Aphira
Live: Bit Reactors, Canadian Speedcore Resistancem, Micropoint
Hertz ( PRSPCT)
Axe Gabba Murda Mob , Eye-D, Hallucinator , Hidden, Limewax, Lucy Furr, Micromakine , PRSPCT XTRM Showcase , Rudi Ratte , Simon Underground , Switch Technique , Thrasher, Tripped , Xaturate
Live: [KRTM]
MC: Mike Redman
Radiation
A-Kriv , Aggressive, Angernoizer, DRS , Darkcontroller, Deathshock , Deterrent Man , Goetia , Lady Dammage , Masters of Noise , Miss Enemy , Para Italia, Sandy Warez , Sjammienators, Spitnoise, Tharoza, Tymon , Vandal!sm, Ysiss
MC: Da Mouth of Madness
Oficiální hymnu k festivalu měl na starosti letos D-Passion. Hymna pro letošní rok nese název Shock the Hardcore. Podívejte se na trailer k festivalu a zároveň si
poslechněte jak letošní hymna zní
.
Mainstream, Industrial nebo brilantní Up-tempo? To a mnohem více naleznete na 2CD kompilaci, kterou si už teď můžete objednat za €15 Mixu 2CD kompilace se ujali Igneon System & Sjammienators
Igneon System (CD01) & Sjammienators (CD02)
Hardshock je na Spotify, kdyby jste se chtěli už teď naladit na tu správnou hudební vlnu.
Prodej Hardshock merchandise je v plném proudu! Těšíme se na Vás všechny až dorazíte do Almere na další ročník festivalu Hardshock a proto jsme připravili novou kolekci festivalového merchandise! Staňte se součástí 100% HARDCORE crew! Chcete to a my jsme vám celou škálu zboží nachystali zde:
www.hardshockmerchandise.com
.
Lístky
Regular: €49,50 [plus poplatky]
www.hardshockfestival.com
DISKUZE
Jméno:                   Nadpis:   
Zadejte číslo 144: