Hardshock Festival oznamuje lineup na letošní rok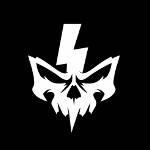 12. 01. 2017
   |   
Autor:
 Honzin   |   
Komentáře
(0)
Chcete se dozvědět, kdo bude součástí Hardshock festivalu v sobotu 15. dubna 2017 v holandském Almere? Máte zájem se na tento festival vypravit? Pokud souhlasně kýváte, tak právě vám budou patřit následující řádky.
Hardshock Festival loňský rok oslavil své páté výročí! Návštěvnost Hardshock Festivalu roste rok od roku neuvěřitelně rychlým tempem. Buďte letos u toho i vy a vyrazte opět společně z Prahy se společnou výpravou. Pokud máte opravdu zájem vyrazit na tento festival, tak si přečtěte informace na konci tohoto článku.
Jiné festivaly neustále dokola sází na stejné umělce a nabízí jen velmi malou odlišnost od minulého ročníku - rok co rok skoro to samé! Hardshock Festival je v tomto směru zcela jiný a každý rok se snaží zaměřit jiným směrem! Svým oddaným návštěvníkům se snaží nabídnout rozmanitost, a především – originalitu! Připravte se na zcela největší vydání festivalu v historii konání! Těšit se můžete na šest stage s více než 100 umělci.
Od tohoto týdne festival zveřejňuje Line-up na jednotlivých stage. Zatím poodhalil Voltage Area. Obsazení je následující:
Celý lineup vypadá pěkně abecedně poskládaný takto:
[KRTM] vs. Tripped [hybrid special], A-Kriv vs. Deterrent Man, Adreno Krome, Advanced Dealer, Alien-T, Amnesys, Angernoizer vs. DRS, Armageddon Project, Art of Fighters, Axe Gabba Murda Mob, Beastarius, Bit Reactors [LIVE], Brutale, Canadian Speedcore Resistance [LIVE], Chosen Few, Dano, Decipher, Deathmachine, Dissoactive, Distortion vs. Dione, Dither, DJIPE, Dualcore vs. Digital Violence, Estasia, Footworxx Militant Crew, Frantic Freak, Freak_On vs. Radio Killah, Freeze, Hallucinator, Hellfish vs. The DJ Producer, Hellseeker vs. Doctor Terror, Heresy [showcase], Hidden & Eye-D, Igneon System [LIVE], Invizbl [LIVE], Kasparov, Lady Dammage, Lenny Dee, Limewax, Lucy Furr, Make Believe, Manu le Malin, Marc Acardipane a.k.a. PCP [LIVE], Marcus Decks, Masters of Noise, MD&A [LIVE], Meccano Twins, Micromakine vs. Switch Technique, Micropoint [LIVE], Miss Enemy vs. Goetia, Mokum Records [showcase], Neox vs. The Empire, Nico & Tetta, Painbringer vs. Rheeza, Para Italia vs. Aggressive, Peaky Pounder, Penta, Placid K, Plague, Promo vs. D-Passion, Promo vs. The Prophet, PRSPCT XTRM [LIVE], r_AW [special], Radium vs. The Braindrillerz, Reevoid, Relapse, Roms aka Harry Potar, Rude Awakening, Rudi Ratte, Ruffneck vs. Ophidian, s'Aphira vs. Paranoizer, Sandy Warez vs. Tymon, Sei2ure vs. eDUB, Simon Underground, Sjammienators vs. Death Shock, Spitnoise, SRB - This is Terror [showcase], Suicide Rage, Tellurian, The Anunnaki, The Horrorist [LIVE], The Melodyst, The Outside Agency vs. Mindustries, Thrasher, Thrashmachine, Tommyknocker, Traffik vs. Matt Green, Traxtorm: La Famiglia [special], UKTM vs. Stinger, Underground Vandalz, Vandal!sm vs. Darkcontroller, Xaturate, Ysiss vs. Tharoza, Hosts: MC Ruffian, MC Da Mouth of Madness, MC Da Syndrome, MC Axys, MC Mike Redman
Pokud chceš na Hardshock Festival vyrazit, o nic se nestarat a mít jistotu lístku, tak je tento zájezd přesně šitý na míru pro tebe! Odjezd na festival je naplánován z Prahy z Hlavního nádraží na sobotu 15. dubna půl hodiny po půlnoci. Odjezd z festivalu bude v neděli 16. dubna po skončení festival, tedy po půlnoci.
Pokud jste se rozhodli, že opravdu chcete jet na festival Hardshock Festival, tak je nutné se přihlásit na FaceBook událost Společná výprava na Hardshock Festival 2017
https://www.facebook.com/events/321908218182342/
a nebo kontaktovat zprostředkovatele zájezdu
honzin@poslouchej.net
. Kapacita zájezdu je omezená. Cena zájezdu zatím není pevně stanovená. Ale měla by se pohybovat okolo 3. 725 Kč (Lístek 1. 525 Kč a doprava 2. 200 Kč).
Odkazy:
Merchandise:
www.hardshockmerchandise.com
Endshow 2016:
http://bit.ly/hsf-show-2016
Aftermovie 2016:
http://bit.ly/hsf-movie-2016
Livesets 2016:
www.soundcloud.com/hardshock
Latest News:
www.hardshockfestival.com/news
DISKUZE
Jméno:                   Nadpis:   
Zadejte číslo 144: